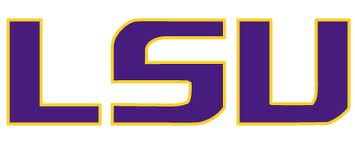 The LSU Tigers take on Texas A&M Thursday looking to avoid ending the regular season on a three-game losing streak. 1999 was the last time the Tigers lost three in a row and Coach Les Miles says the players are committed to getting a win.


"It's been way too long since this football team has been on the field and they are looking forward to playing and achieving," Miles said.
Both of these teams enter tonight's contest with identitcal records, 7-4 overall, 3-4 in the SEC. Miles says it will be a challenge to go to Kyle Field and play well.
"A talented football team, offense and defense, guys that can run to the ball, a good young quarterback, who is going to grow into the position," Miles said. "At times they sputtered, but in reality they are a really talented football team."
LSU has won three straight over the Aggies. In the last two victories, the Tigers defense held quarterback Johnny Manziel in check. Tonight, A-and-M will start freshman Kyle Allen. Sophomore defensive tackle Christian LaCouture says putting pressure on Allen will be important.
"Kyle Allen is definitely a pocket passer, great arm, got big bodies up front, for us, we really gotta do what we did last year, attack the line of scrimmage, get up the field and try to create havoc," LaCouture said.