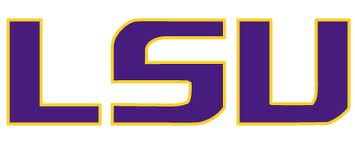 The LSU softball team faces SEC rival Auburn on Thursday afternoon in the opening round of the Women's College World Series. It's the fourth WCWS appearance for LSU.
Coach Beth Torina says her team has been on a mission to get to this point
.

"They did everything they could possibly do to make sure they were sitting in this spot," Torina said. "This isn't something they just didn't fall into."
The Tigers bring a 50-and-12 record into Oklahoma City. They have seven hitters hitting .324 or higher and they have four pitchers who have combined for a team ERA of 1.76. Torina says the depth on her team has served them well.
"We have a lot of different weapons," Torina said. "It's tough to beat us, because it's tough for all of all of them to have a bad day on the same day."
LSU's last trip to the WCWS was in 2012. The Tigers scored only four total runs and they were eliminated after three games. Torina says this year's squad has a different mindset.
"Last time we were here, we were an underdog, we were a team that was just happy to make it, but this time this team has some different goals," Torina said. "This team is here to win it."