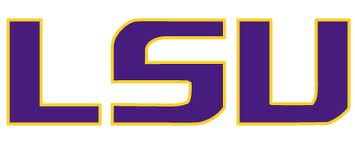 True freshman Brandon Harris is the new starting QB at LSU. Coach Les Miles says Harris deserves a chance to start this Saturday against fifth ranked Auburn after leading the Tigers on seven consecutive touchdown drives against New Mexico State.
Harris also rushed for two touchdowns as LSU scored in all seven positions that he was in at quarterback.
LSU Head Coach Les Miles says Harris made quality decisions with the football and likes his ability to ad-lib
"He's a guy that is really fast and a guy that can really throw the ball. You put him in a quality position to extend a play, some good things can happen."
Harris will make his first collegiate start at Auburn and raucous crowd is expected for this SEC West clash. Miles expects Harris and the rest of the team to handle the hostile environment well.
"Our guys have been through hostile environments before. The noise is, in my opinion, a distraction and the game is certainly that piece that needs to be focused on. I think our guys will get that."