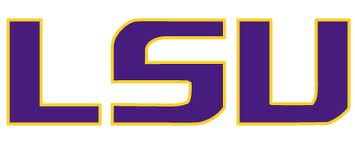 17th ranked LSU is working this week on correcting the mistakes that led to Mississippi State posting 570 yards of total offense against the Tigers. Coach Les Miles says a combination of things led to the number of big plays they gave up
.
"There were some times there where a call didn't get on the field that should have been on the field, a linebacker out of position, a missed coverage based on a quarterback scramble that led to big plays and things in mind that are technique."
Miles says anticipate seeing more of backup middle linebacker Kendell Beckwith on the field this Saturday against New Mexico State. The head coach says sophomore defensive lineman Lewis Neal is another guy who will see more playing time after a good performance against the Bulldogs.
"He played late in that game and made play after play in that game. I'm just saying to us. as a staff, those kinds of plays, we look forward to seeing those kinds of plays against anybody we play."
On the offensive side of the ball, Miles says quarterback Brandon Harris has earned more playing time after throwing throwing two touchdown passes in the 4th quarter against the Bulldogs.
"I am not going to temper what was a very positive contribution by Brandon Harris. He comes in, we say, here's the situation. Make these throws and handle protection and he did a great job, and he gave us every opportunity in the time that he was on the field to win."