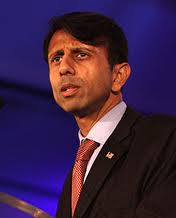 In a blog post following the mass shooting at an Oregon community college, Governor Bobby Jindal says the gunman's father is partly to blame for the deadly incident. Jindal says the killer's father was never in his son's life and failed to raise his son.

LSU Health Sciences Assistant Professor of Psychiatry Kristopher Kaliebe says the governor does have a point.
"I think that common sense tells us, and the data we do have confirms, that many of these mass murderers did have troubled childhoods and did not have good relationships within their family."
The gunman's father says he had not seen his son in the two years since he moved to Oregon with his mother. Kaliebe says it's true that when children are not raised in warm loving households, bad results can happen.
"When you have a society that has firearms available and you have kids that have been treated very badly, a lot of them end up growing up into angry people."
The gunman killed nine people and wounded nine others before turning a gun on himself. Kaliebe says lack of parental guidance is just part of the issue.
"There is a subgroup of shooters that have a real true mental illness and some of them probably did grow up in warm, loving households and probably had good parental involvement."
The mother of the shooter told investigators that her son was struggling with mental health issues.