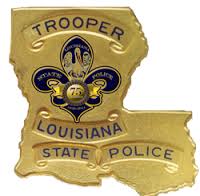 Two Houston residents were arrested by Louisiana State Police Gaming Troopers for allegedly cheating at casinos in Lake Charles. 44-year-old Long Nquyen and 41-year-old Thu Vo are charged with cheating and swindling. Sgt. James Anderson says both individuals were playing Mini-Baccarat but Nguyen and Vo have no connection and were at separate casinos.


"Individuals were playing table games. They placed bets after the dealers waved off bets. Our troopers were able to locate both these individuals on the casino floor. They were taken to the office, interviewed and then arrested.
Anderson says surveillance operators at casinos are very proactive and noticed Nguyen and Vo were trying to cheat the casino. He says the message is, if you cheat you will be caught.
"Under Louisiana State law, that's punishable up to 5 years in prison and or up to $2,000 of the dollar amount involved.