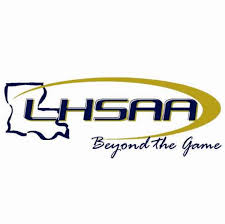 High school principals vote to keep the current split between public and private schools that exists with the football playoffs and allow the new executive director of the LHSAA, Eddie Bonine, develop solutions that could possibly bring the classes back together. Bonine says his first step will be to organize a committee to examine the issues that caused the split.


"Find out what the problem was that led up to it and address those particular issues, so we can eventually, if that's what everybody wants to do, have one weekend of state championships like we've had many, many years."
This past season, the state football championships were split over two weekends. Four state titles for private schools one weekend, and five state titles for public schools the next weekend.
Many principal Norman Booker authored proposals to divide the postseason between public and private schools in other sports, but it was voted down. Booker says private schools have advantages in the student enrollment process over public schools and he'll seek try to help come up with a solution as well.
"Trying to get things right and whatever that maybe, we'll come back in a years time, and if it's worked out, then it works itself out, if not, then we'll go back to the drawing board," Booker said.
Bonine says he wants to take a hard look at the issues that caused the split, and see if he can solve those, before he proposes a playoff format that high school principals can vote on next January.
"If I'm able to identify where some concerns are, I'll go to where the concerns are and have those conversations and address them."