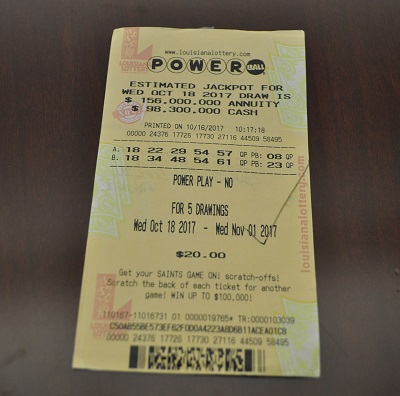 New changes are in place for the Powerball multi-state lottery game which will make it more difficult for players to win the grand prize, but more money could be won in other ways. Louisiana Lottery Spokesperson Kim Chopin says the matrix changes will increase the odds of winning the jackpot from 1 in 175 million to 1 and 292 million.


"This is going to help the game provide those big eye popping jackpots that our players really love."
To produce the added player benefits, ten numbers will be added to the field of white-ball numbers for a total of 69 and nine Powerball numbers will be removed for a total of 26. Chopin says this allows them to increase the prize for matching four white balls plus a red Powerball number from $10,000 to $50,000.
"So when you add all those extra white ball numbers in there you're lessening those odds of winning that jackpot prize but because we removed some red Powerball numbers now you're increasing the odds to win other prize levels."
Chopin says for players who add the one-dollar power play option, they can now multiply their nonjackpot prize up to ten times.
"Let's say that you just matched the Powerball in that particular game, that prize would normally be four bucks for matching just the Powerball but you played Power Play, if it was a 10x, now your four dollar prize becomes 40 bucks."