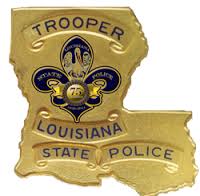 A Bossier Parish man's bond is set at three-million dollars and he faces up to 120 years in prison if convicted on child pornography charges. State Police trooper Matt Harris says during a search of 60-year-old Robert Childs' home they found cameras that were recording houses in the neighborhood where children lived.

"And he was taking live feed video of juveniles and storing it to hard drives, basically recording it to a DVR," Harris said.
Harris says state police had a warrant to search Childs' home after an IP address located inside his house was found to be downloading child pornography.
He says once inside, agents located strategically placed cameras.
"Basically focusing on areas where children played," Harris said.
Harris says child pornography was also being downloaded at the time of the search. Childs was charged with 300 counts of possession of child pornography and three counts of distribution of child porn.