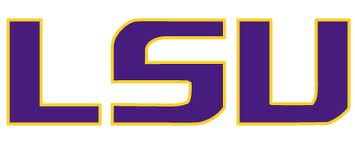 LSU Head Coach Les Miles said Brandon Harris will take the first snaps when the offense takes the field against McNeese State on Saturday. Harris has been taking a majority of the snaps with the first team since fall camp started.
Miles said he informed Harris of his decision on Saturday. But the coach made it clear he will not hesitate to use last year's starter Anthony Jennings in a relief role.
The quarterback news should not be a big surprise to the team.
Junior defensive tackle Christian LaCouture says their attention has been on the Cowboys.
"You know McNeese has a lot of great players," LaCouture said. "You saw what they did with Nebraska last year, they almost won the football game in Lincoln, so we can't take these guys lightly at all, it's a great football team. We just have to go out there and do our job, if we do that we'll be okay."
McNeese lost to Nebraska 31-24 in last year's season opener. They have two victories over FBS schools in recent history. They beat South Florida 53-21 in 2013 and knocked off Middle Tennessee 27-21 in 2012.
Kick-off on Saturday is at 6:30 PM.