The KSYL Transmitter Tour
The Mighty 970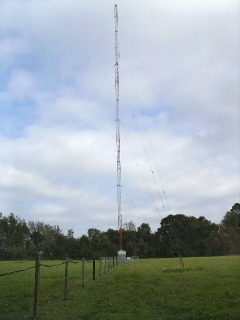 Main Tower
285 Feet
KSYL Operates With
1,000 Watts
Non-Directional
Daytime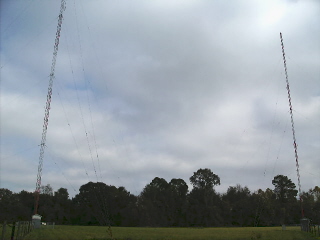 Main Tower (Left)
Night Tower (Right)
At Night KSYL Operates
In Directional Mode
At 1,000 Watts.
The Way It Works Is
One Tower Puts Out
Signal. The Other Sucks
It Back In. Well Sort Of...
Click Here To See Coverage Maps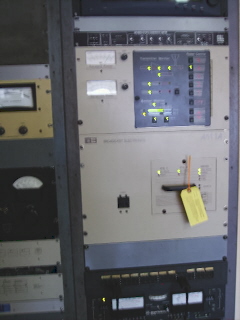 KSYL Transmitter
Ksyl Broadcasts With
A State Of The Art, Solid State
BE Transmitter.
(It Is Only 22 Inches Tall.)
With All Digital Processing.(Not Shown)
We Are Ready For HD!
Coming Soon!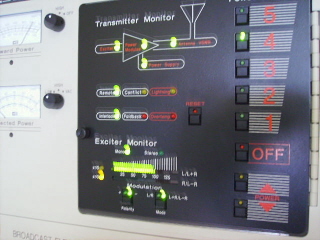 Here's A Closer Look!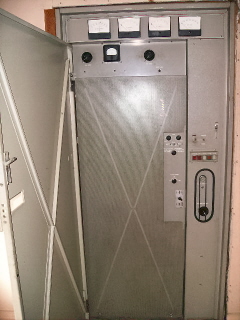 KSYL Backup Transmitter
Installed In The Early 60's
It's All Tubes
Stands 6 Feet Tall
Still Sounds Great.
However, You Can Hear
It Gulping Electricity.
About 5,500 Watts To Make 1,000 Out.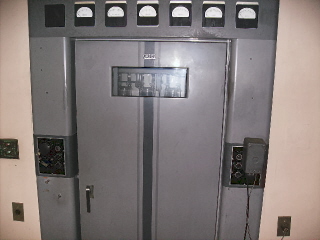 Original Transmitter
1944 Vintage
We Call It The Pizza Oven.
This Transmitter Was Used As
A Backup Until About 2 Years
Ago When We Installed The BE.
Believe It Or Not, It Sounded Great!
It Still Is In The Building. But, Not
Hooked Up. It's Too Big To Remove
From The Building. (LOL)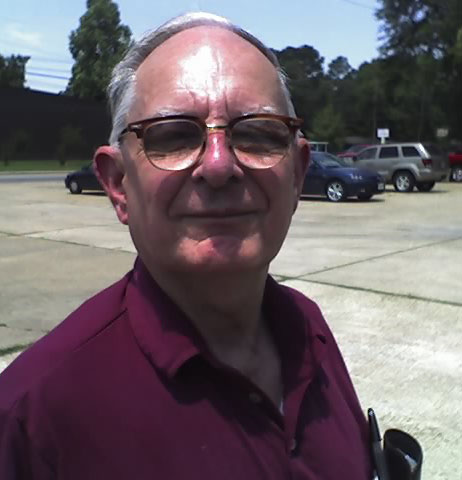 Lennie Dupree
Lennie Built And Ran KSYL For Over
45 Years. He Has Retired, Remarried (His First Wife Sue Passed in 2005) and moved to Texas. He Misses Louisiana and We Miss Him.



God Bless America & Our Home Louisiana !
Now On Air At 100.3 HD2
Or Click The Logo Above
To Listen.
All Weekend Long
It's a
Political Free Zone!
Kim Komando, The "Weekend" Roundup, Leo Laporte (The Tech Guy!), Art Bell, The Real Estate Show, Bill Handel, Chef John Folse "Stirin' It Up" , Doug Stephan's Weekend, The Pet Show & When Radio Was!.
Rudy Maxa's World
Now A Full 2 Hours
Saturday 12 to 2p
Dr. Ronald Hoffman
Intelligent Medicine
Saturday 2 to 4p