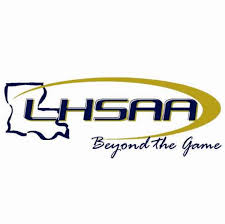 The 2013 Prep Classic kicks-off in the Mercedes Benz Superdome today as nine teams will be crowned state champions in football over the next three days. In previous years, five teams went home with a championship trophy. LHSAA Executive Director Kenny Henderson says the 18 teams that made it to the dome are happy to be here.
"We're going to have nine state champions this year that are all going to be very deserving champions," Henderson said. "They played by the rules that the principals of the state laid out for them. They beat they beat that they needed to beat to be here."
Henderson says the new system has paved the way for seven schools to play in their first state championship game.
The action gets underway today at 12:30 with the Division III championship, which is a match-up between Calvary Baptist and Archbishop Hannon. The first of three games will also kick-off at 12:30 on Friday and noon on Saturday.