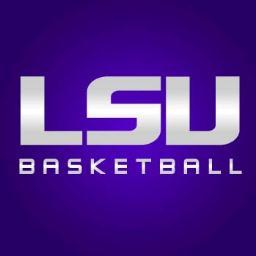 LSU had its opportunities to beat 20th ranked South Carolina on their home floor, but the Tigers missed too many free throws and couldn't get some key stops and lost to the Gamecocks 94-83.
The 90 points are the most LSU has given up in SEC play, as USC shot 48% from the field.
The Tigers poor free throw shooting was a factor in the loss as LSU shot 57% from the charity stripe, 16-of-28 from the free throw line.

For the second straight game, LSU was led offensively by freshman Antonio Blakeney, who had 22 points and nailed 4 three-pointers. LSU's other freshman starter, Ben Simmons, had 20 points to go along with six rebounds and six assists.
Keith Hornsby added 14 points and hit 3 three-pointers.
Tigers guard Tim Quarterman had a rough game before fouling out. Quarterman had 7 points, missed all 5 three-pointers he took. Quarterman also had a couple of critical turnovers in the 2nd half.
Craig Victor II also fouled out and had six points on five rebounds.
The loss drops LSU's record to 8-3 in the SEC and they fall into a three-way tie for first place in the league with South Carolina and Kentucky.
The Tigers are in action again on Saturday afternoon against Texas A&M. The AGgies are struggling. They lost again on Wednesday to Alabama and have lost 4 of its last 5.