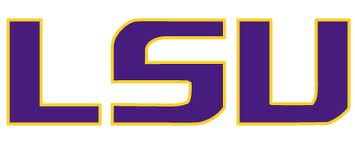 One bad inning kept the number one ranked LSU Tigers from sweeping Texas A&M on Saturday. The Aggies scored four runs in the 3rd inning and that helped A&M salvage the final game of the series by winning 6-2.
All four runs in that fateful 3rd inning were unearned. An error by LSU first baseman Chris Chinea, who had the ball pop out of his glove. After the error, there was a walk, a strikeout and then four consecutive singles to plate three runs.
Texas A&M added single runs in the 6th and 9th innings.
LSU scored its two runs in the 4th inning. A one-out double by Andrew Stevenson started the rally. He scored on an RBI single by Chris Sciambra. Sciambra advanced to second on the throw to the plate and then scored, when Jared Foster hit a fly ball to the Aggies center fielder who dropped the ball.
But in the end it was a frustrating day for the LSU offense. They had a runner thrown out at the plate in the 1st and 2nd innings.The Tigers out hit the Aggies 11-to-7, but left 9 runners on base.
The losing pitcher was Austin Bain, who allowed five runs in 5.2 innings pitched, but only one of those runs were earned. Jake Godfrey gave up the other run in relief.
The loss drops LSU's record to 37-7. They are 14-6 in the SEC, one game ahead of the Aggies for first place in the SEC West.
The Tigers complete a five-game homestand on Tuesday as they host Alcorn State at 6:30 PM.