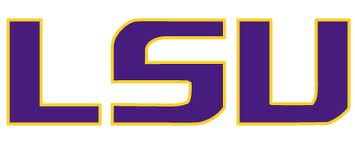 Former Tulane star Andy Cannizaro has been introduced as LSU's new recruiting coordinator and hitting coach. Cannizaro was a standout shortstop for the Tulane Green Wave in the late 1990s and early 2000s. Cannizaro has worked as a scout for the New York Yankees since 2009 and the Mandeville native is pumped up to join the purple and gold.
"I loved working for the New York Yankees," Cannizaro said. "I felt the expectations and the demands of that organization were greater than an organization in Major League Baseball. Now coming to the college baseball scene, I feel like I'm going to work for the New York Yankees of college baseball."

Cannizaro replaces Javi Sanchez, who left LSU earlier this month to pursue a business career. LSU Baseball Coach Paul Mainieri is excited about Cannizaro joining his staff and he's also thrilled with his 2015 recruiting class, which features some power arms and some very good everyday players.
"We've been fortunate enough to have the number one ranked class twice in my tenure," Mainieri said. "There's no doubt in my mind that this is another number one recruiting class."

LSU has also released its schedule for next season. It all starts with a three-game series against Kansas on February 13th. Mainieri says his team will be challenged right away.
"This maybe the toughest opening series in my nine years here," Mainieri said. "Kansas is a real and upcoming program. They made the NCAA Tournament last season."

LSU will also travel to Houston's Minute Maid Park to play in the Houston College Classic. The three teams they'll play are Houston, Nebraska, and Baylor. The Tigers SEC schedule begins March 13th at home against Ole Miss. And they'll play the Ragin Cajuns on Wednesday April 1st in the Wally Pontiff Junior Classic at Zephyr Field in Metairie.