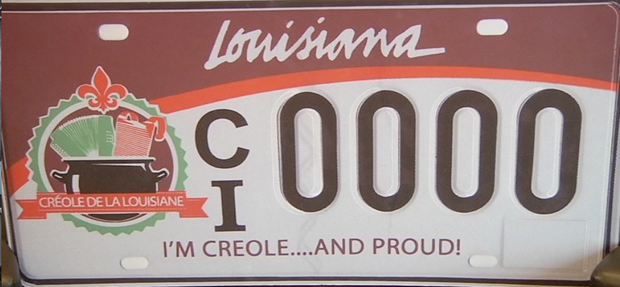 Michelle Southern reporting.
Starting today a brand new license plate will be available to Louisiana drivers boasting, "I'm Creole, and Proud." Lafayette Representative Vincent Pierre says he lead the effort to make this happen because he wanted to give more exposure to the Creole culture. He says one of the plate's features is a black pot.
"That represents the great food the Creoles in this community always have for folks that come visit," said Pierre.
Pierre says the Creole plate also features an accordion to represent Zydeco music. He says there's also a scrub board on the specialty item.
"And just recently Sunset was voted the scrub board capitol of the world," said Pierre.
Pierre says the design also includes a fleur de lis to tie it all together in representing Louisiana. He says you can get it as soon as the DMVs open today for $30 plus fees.
Pierre says the funds that are generated from the Creole plate will go to the French Immersion Program.
"To help improve french here in our state," says Pierre. "The children and the community is really excited about this."