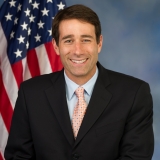 Over a month after the historic flooding in south Louisiana, many flood victims are still struggling to recover. Congressman Garret Graves of Baton Rouge has introduced a bill to help future disaster victims get assistance in a timely manner. He says the biggest complaint he's heard is that it's taking too long to get money from flood insurance claims.


"Under Louisiana state law, companies generally have 30 days to make decisions. Yet that law doesn't apply to the national flood insurance program because it's a federal program," Graves said.
Graves' bill would require the national flood insurance program to make determinations within 30 days of the claim being filed. He says people need this assistance now, and he wants to push this bill through in an expedited process.
"We're going to try and not go through the regular process and attach this to a larger package that's moving through the Congress," Graves said.
Graves says schools, police and fire departments, and drainage systems are all funded by property taxes. He says if people can't get their homes repaired quickly, it will cause major problems for the entire community because there will be less tax revenue coming in.
"If the value of these homes is cut in half or less because their gutted and flooded, that's going to end up resulting in much greater problems in our community in terms of these critical public services," Graves said.