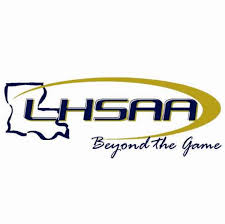 The Louisiana High School Athletic Association's annual convention begins today and the main agenda item is the current split of the football playoffs. There is a proposal to expand the postseason split of public and private schools to other sports.
But new LHSAA executive director, Eddie Bonine, is asking schools to give him a year to study the issue and come up with a proposal that a bulk of the schools can feel comfortable with.
"Put together something that we can get all of the stakeholders together and put together some proposals that I'm hopeful will unify the state again," Bonine said.
Bonine, who was hired in December, has spent the last couple of weeks talking with schools and getting their input. He believes since he's new on the job, the best course of action is to stay with the split football playoffs for another year, so they can work on a better solution.
"There's a good chance that the majority of the schools really want to give the LHSAA and myself an opportunity to get this thing right."
The LHSAA voted in 2013 to split the football playoffs between public and private schools, because of concerns that private schools had certain advantages over public schools. Bonine says he wants more time to dive into the issues that created the split and work with schools on a plan that will make it more equitable for teams to win a championship
"I don't want to push something through that we are going to have to come back and visit and do another trial on."
A vote on proposals for next year's high school football playoff format will take place on Friday.